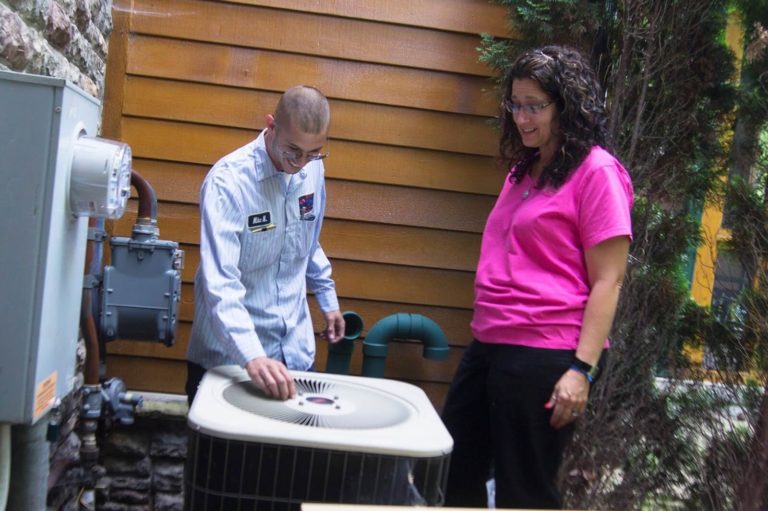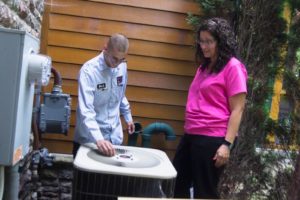 Homeowners know that it's important that their heating and cooling equipment is energy efficient to save the planet, save energy, and to save money. However, efforts to maintain an optimally efficient system can be compromised if that equipment isn't installed properly.
The National Institute of Standards and Technology released a study recently that is the first to quantify the losses efficiency faces when common installation errors occur. Piotr Domanski, who is the head of research on the performance of HVAC explained, "Our measurements indicate that improper installation could increase household energy use for space heating and cooling on the order of 30 percent over what it should be."
Installation Problems Attack Efficiency
Measurements for the study were taken over three years, and resulted in the team's conclusion that "typically installed" Michigan A/C service wastes quite a bit of energy. Some of the most commonly reported installation errors include system oversizing, restricted air flow, leaky ducts, and improper refrigerant charge. In fact, A/C equipment that was evaluated in the field performed below the energy-efficient levels they were capable of due to one or more installation problems. Leaking air ducts was the most common, and most influential, fault. Improper air flow and refrigerant undercharge followed closely behind.
Sizing, selecting, and installing Michigan A/C service equipment according to the procedures that are recognized and approved by the industry is critical to making sure energy efficiency is as optimal as possible.
What Can You Do?
The single best way you can ensure efficiency is to have Kotz help you choose the best system for your home or business and have us install it for you as well. You should also make an appointment with our experts to come and perform preventive maintenance on your unit at least once each year. Keeping up with annual maintenance will ensure that everything is operating as it should be, and we can also catch small issues before they become large, expensive problems.
We've been serving customers throughout the entire Waterford, MI area since 1987. Our specialized technicians are NATE/NCI Certified, fully licensed, insured, and bonded. Hiring the right team to take care of all of your comfort system needs will keep you and your family safe and comfortable, and will also keep your system running as efficiently as possible for much longer before having to be replaced.
You want to make sure your investment is everything it should be, and that it performs as efficiently as you expect it to. Only hiring the most experienced, most qualified and most capable A/C repair in Michigan is your best bet for the a truly beneficial experience with your comfort system. Kotz is proud to provide service to our customers that is prompt, accurate, professional and thorough – and always in line with industry standards and requirements.
Contact our Michigan A/C service experts at Kotz today! We'll help you every step of the way when you need to have a new system installed or have your current one repaired. Be sure to make your appointment with us to perform your annual tune-up, too. Contact us using our brief contact form and be on your way to more efficient Michigan A/C service!