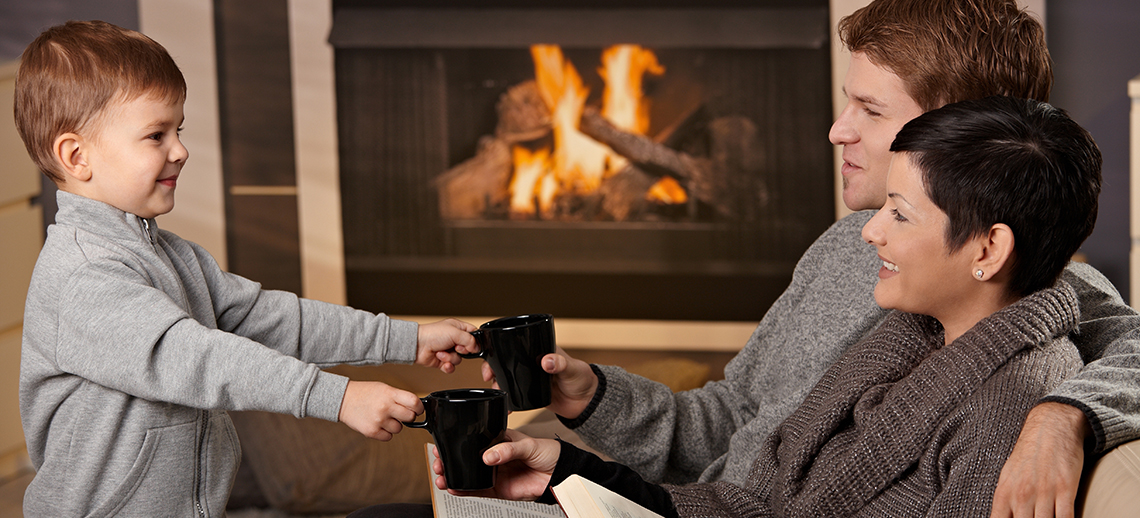 Kotz knows how important it is for our customers to not only keep warm during the cold winter months, but also to keep safe and comfortable – without spending a fortune to do so. It isn't in anyone's best interest to sacrifice comfort in the name of saving money. Kotz is committed to helping our customers enjoy the season in every way possible, and that includes saving money while still staying warm and cozy all winter long! Following are some ways you can keep your home warm this winter without cranking up the thermostat:
The first and most important thing you can do to keep your home warm is to have our expert technicians of

heating services in Michigan

come to your home once each year to perform a tune-up and annual preventive maintenance on your system. Systems that are kept in top shape don't work harder than they should, and don't run as long to heat a home; in addition, they are more energy efficient, which saves you big money. During a tune-up, we'll check all connections, filters, and parts, making sure everything is working in top shape. During your tune-up we'll be able to catch any hidden issues or problems and resolve them before they turn into inconvenient, expensive situations.

Don't assume the little drafts creeping in through doors and windows are not a big deal. You'd probably be surprised at how much the cold Michigan air affects the temperature of your home! Many people don't realize that these little drafts add up to big costs on energy bills. Be sure that you use weather stripping around doors and windows. These don't cost very much to purchase, are easy to install, and can be found at just about any store. Check your pipes, your chimney and your fireplace for drafts, as well, and call us to come out and seal those areas if you find air leaks and drafts.

If your home has hardwood floors, vinyl flooring, or any type of stone flooring, you can easily retain more heat in your home if you were to cover those floors with some area rugs. Not only do these rugs help to keep the heat in your home longer, but they also help diminish the amount of cold air that comes up through your floors from the ground as well. As an added bonus, area rugs in wintertime also add a comforting, cozy look to homes!

Get a programmable thermostat. Have you ever woke up in the morning absolutely freezing, because you had turned your thermostat down the day before and forgot to turn it back up? When this happens, and you crank up your thermostat to try to get your home as warm as possible, as quickly as possible, your furnace has to suddenly work really hard and stay on for a long time to meet the thermostat's demands. This causes a lot of energy to be consumed all at once, and puts strain on your system. This can be brutal to your system and can contribute to shortening its lifespan. Getting a programmable thermostat will eliminate the need for cranking up your thermostat, saving you a lot of money (and grief and frozen toes)!

Have you considered a remodel of your home? Replacing older, non-efficient faucets, water heaters, shower heads, flooring, system components, and more can really improve the overall efficiency of a home, saving you hundreds of dollars each year. Kotz has a brand new showroom that is full of everything from HVAC systems to steam rooms on display, and our experts are on-hand to help you choose all the best options for your home. Our new showroom features complete displays that showcase the latest styles and technology, and the best part is that you're able to try before you buy! Whether you're interested in a DIY project or you'd rather have our experts handle things, Kotz can help.
With so many different options and ideas available to you that are easy to implement, cost effective, and readily available, there's never been a better time to contact Kotz for all of your home comfort needs. From heating repair in Michigan to plumbing services and more, you won't find a better company to help you stay warm this winter without having to increase your energy bills. Our experts can help you with a home energy evaluation, plumbing service, furnace repair in Michigan, and more. Contact us today by filling out our brief contact form!